---
Have you implemented protective guarding solutions before ensuring they were tested and approved by a third party? If so, you've likely experienced products that fail to meet OSHA, health and safety requirements or your own expectations—leaving you susceptible to accidents, injured employees and torn up concrete. But how can you be 100% confident in the products you purchase in the future? This post will walk you through what you need to know about product testing and certifications.
---
Check for the TÜV Stamp of Approval
McCue Corporation takes testing very seriously. All of the products within our Material Handling product line have gone through passive vehicle impact testing certified by TÜV Rheinland, which is the leading provider of product testing and certifications worldwide. They're an OSHA certified testing lab that ensures products perform within the codes and standards of their industry. TÜV Rheinland specialists certify safety and quality to the needs of producers and consumers alike. Offering global compliance solutions and International Approvals for any country of destination. How can you tell that a product you're interested in purchasing is TÜV tested and certified? You'll see the logo on the product itself or the product sell sheet. To see our testing information for Material Handling products you can find them on the product page for download here.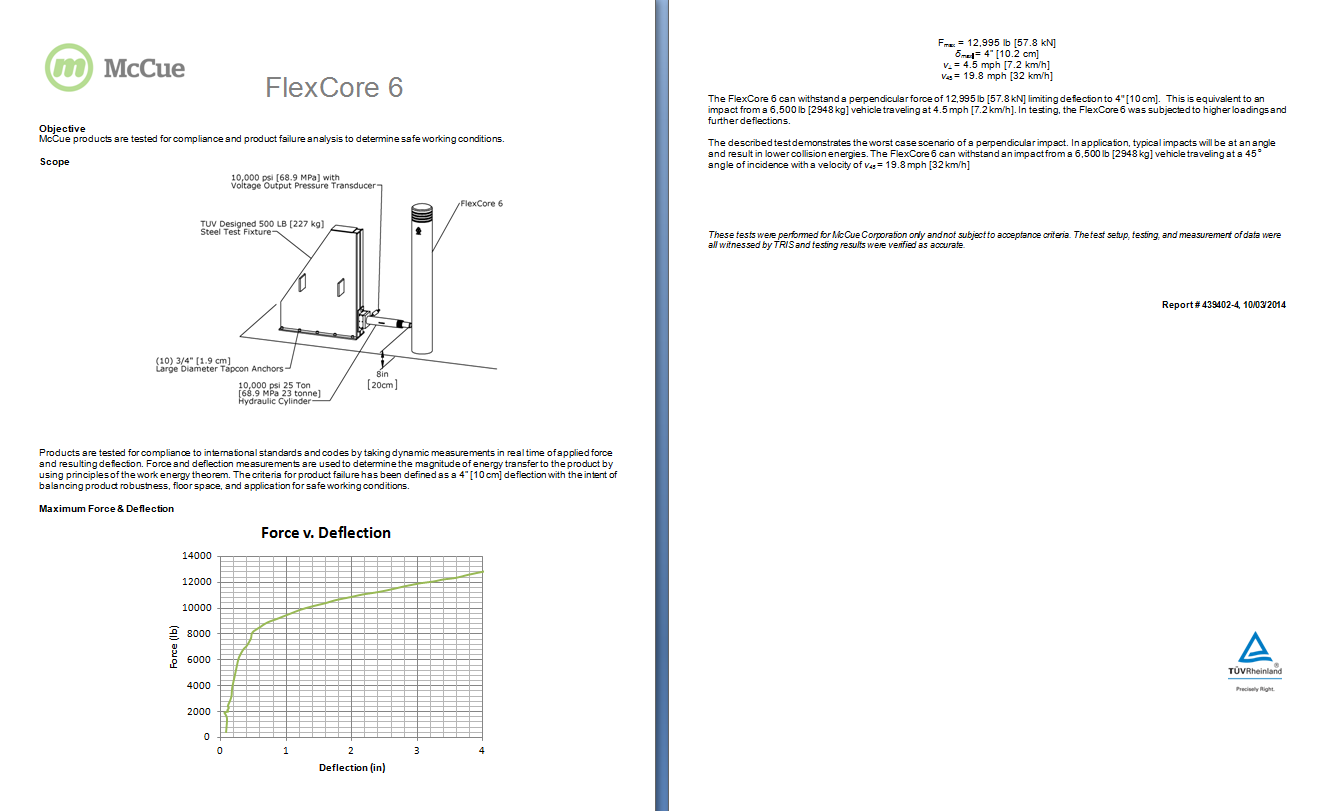 Importance of Certified Products
Product testing is the most important type of research a company can conduct to ensure products are responsive to their claims, prevent potential threats or risks and provide consumers with proper expectations. Follow the tips below for ensuring the products you purchase are tested but also certified before purchasing.
1. Make sure the product testing is overseen and certified by a third party like TÜV Rheinland. If it isn't, it will be uncertain whether or not the data is legitimate and within industry compliance.
2. Ask for the details. What do the results look like? What equipment was used? Were product improvements made based on testing results?
3. While not necessary, some great bonus features of solid product testing measure not only force but deflection. Take a look at what force and deflection testing looks like in our video below.
McCue's Product Testing & Certification Process
We are very proud of the extra steps we take in ensuring that each of our products perform the way we say they will, which is why we have added an extra component to all of our testing – TÜV Rheinland. All of our Material Handling products go through a rigorous 5 step testing process. The certification provides extra peace of mind that the products you buy from us will perform to your requirements.
Each product goes through a 5 step testing process:
Full dimensional inspection

Fit and functional testing

Empirical testing

Dynamic pendulum impact testing

Hydraulic ram testing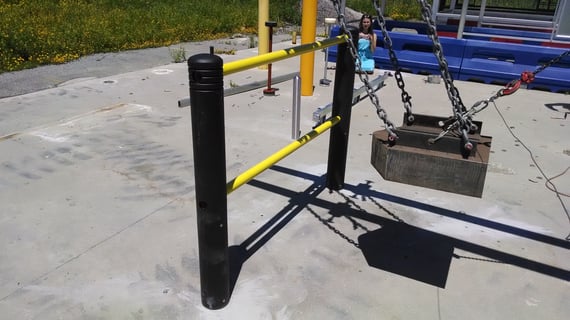 ---

Interested in learning more about our products? Order our Material Handling Catalog and we will make sure you're one of the first to receive it!
---