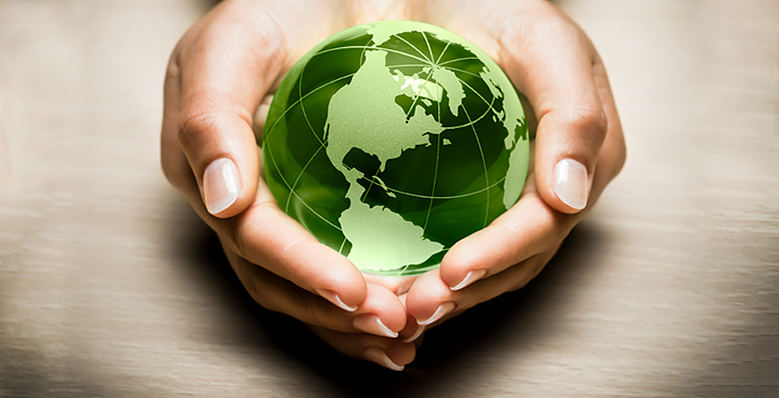 With Earth Day just behind us, we are reminded again of the impact that retailers' green initiatives can have on the environment. As part of continuing efforts to go green, retailers are moving beyond simple recycling programs and are finding more creative ways to reduce waste and be kinder to the environment. They recognize that customers are now more educated and expect a certain level of sustainability in any retail environment.

But true sustainability comes not just from spending on green initiatives, but also from incorporating environmentally-friendly practices into a business model that can even improve the bottom line. Such measures include selling locally-grown produce and composting — both traditional concepts, but somewhat uncommon in today's large retail model.

As an example of one company that helps in these efforts, BrightFarms partners with grocery retailers to build and operate rooftop greenhouse farms atop or near stores. The produce grown is then sold in the store, providing farm fresh food while cutting time, distance, and cost from the supply chain. Rooftops are typically large areas of unclaimed space, and there are examples of office buildings installing rooftop gardens as a way to improve air quality and assist with interior cooling. Capturing rooftop space for grocery retailers provides a sunny, open area ideal for greenhouses and growing vegetables. Talk about fresh produce!

Composting, another earth-friendly practice that many are familiar with and adopt at home, has caught on with several forward-thinking grocers including Weis Markets and Safeway. All grocery stores have to deal with food and produce that goes bad or becomes unfit for sale. Rather than throwing it out and contributing to landfill, however, these grocers collect organic waste for composting either on-site or by trucking to a central location. Weis Markets composts on-site at some of their stores and then packages and sells the product for customers to use in their own, home gardens. In doing so, stores reduce waste, save money and contribute to organic gardening all over.