As a Health and Safety professional, you've helped design plenty of facilities and always do so with injury prevention in mind. But with this new build, there's a greater task you'd like to get right — creating a full-bodied warehouse safety policy. This can be a tall order, but with help from your entire facility team, a safe and efficient workplace can be created for all. Here's how to get started.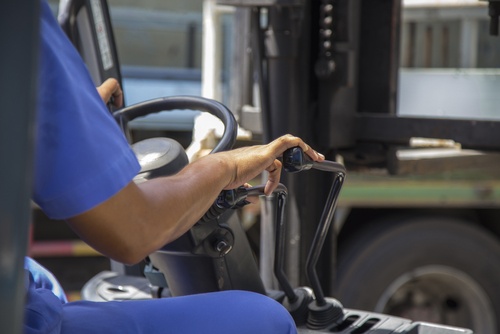 Clarify Aims and Objectives
The first thing to do when starting to draft your facility's safety policy is to clarify your organization's high-level aims and objectives for your specific site. The reason we mention this is if employee safety is notfeatured amongst those aims and objectives, you might have a bit of a fight on your hands going forward. It's imperative that the policy you're about to write fits within the aims of the organization, and safety needs to be a featured objective in order to effectively move forward.
Gather Benchmark Resources
OSHA produces a number of best practice guides with a proactive approach to managing workplace safety and preventing injuries. We highly recommend looking to your specific industry guide as a first point of call to ensure your overall plan is in line with industry guidance.
The next step would be to gather accident, near miss and absentee data from any previous sites you've worked with. This data will ideally provide insight into any red-flag areas where there could be the potential for accidents, based off of accidents that occurred in the past. This data will also allow you to establish how well the safety solutions in place at the previous facility functioned and give you clarity going forward.
Assemble your Team
The project team to assemble should ideally be a mix of the managers, supervisors and operators at your facility. To work well, Health and Safety initiatives need start from the top and flow down. If the senior level team members onboard with safety, it will easily cascade to the the employees at your facility and they will adhere to these safety policies put in place. If it's the employees who are passionate about safety, but that sentiment isn't shared by management, you'll often find that it loses its weight.
If you've got engagement early on before the policy is even written, than that engagement is certain to follow through in the rest of the process. It's amazing what a couple of passionate people can do. When picking your project team keep this acronym in mind — SKATE.
Skills - Everyone that you pick should have suitable skills for the job you task them with
Knowledge - They should be able to comment on the particular risks and what safety solutions should be brought in that area
Attitude - You need people who are passionate about Health and Safety
Training - Whether that be in Health and Safety or a particular area of work
Experience - As with anything, the more experience you have in a certain area the better
Create your Safety Policy
Now that you've gathered resources, assessed the risks and assembled your project team, it's time to define a full-bodied safety policy. First, you need to plan the procedures and layout arrangements regarding the warehouse traffic movements, workplace transport, segregation of pedestrians and vehicles, etc. in your facility. Then determine the safety solutions that will be needed to define that procedure and determine an ideal placement for each solution to maximize safety and damage prevention. If you have any doubts along the way, our process can ensure your safety policy reaches its full potential.
Continued Review
After you've instilled a full safety policy, a continued review process on a six-month basis can ensure that all of your Health and Safety bases are covered. We recommend creating SMART (Specific, Measurable, Achievable, Relevant, Timebound) targets when implementing these changes, to ensure that you're going about improvements in a manageable fashion.