Making the switch to modular protective products can improve your efficiency, protect the safety of your staff and revolutionize your maintenance efforts. Here's how: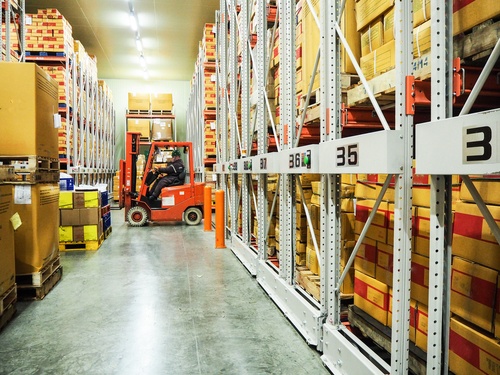 1. Increase Adaptability and Optimize Workflow
Unlike traditional protective products, modular protective gear (as the name suggests) is designed for optimal customizability, flexibility and ease of instillation. Instead of delivering a pre-figured solution that can't be easily moved or retro-fit to a particular position, modular protective solutions allow you to tailor your protective products to the exact needs and dimensions of your facility.
Increased Adaptability also means that you don't have to keep your facility's layout static in order to maintain high safety and maintenance standards. If you can assemble and disassemble protective gear, it's feasible to rework the layout of your facility as you see fit.
Distribution centers are often rearranged to accommodate changes in workflow; though docking doors remain stationary, it's possible to move racking and reassign facility assets to different jobs in order to accommodate ebbs and flows in product demand. For example, some products require more manpower and facility space during the holiday season than they do at other periods of the year due to a spike in demand. Maintaining warehouse flexibility is thus vital to ensuring optimal efficiency and productivity — but is only possible if barriers can be easily moved and repurposed.
2. Ease of Installation
Modular Protective gear is designed to be taken off the shelf and self-installed onsite. That means you don't have to rely on offsite fabricators to create and install pre-built solutions and can do so in a way that best suits your schedule and workflow requirements — with the least possible amount of interruption. What's more, modular systems can be updated and fixed without scrapping the entire product (and instead switching out only the damaged component).
3. Better ROI
Being proactive with your maintenance efforts has substantial financial benefits in the longterm. New modular protective products are designed to better protect people, products and equipment and have greater longevity (meaning less frequent repairs and replacements). Due to advances in protective product design and the incorporation of more impact-absorbing materials like ductile iron, fortified plastics and more, modular protective gear doesn't have to be heavy to be effective. That means you can protect your assets and keep them functioning like-new with fewer production interruptions. Well-maintained machines also produce more quality and consistent results — so your finished product won't suffer frequent setbacks.
4. Improve Safety
The adaptability and movability of modular protective products ensures that your employees will always have an ample amount of space and adequate protection in place, even when production changes dictate a change in facility layout. Furthermore, streamlining workflow in a logical way increases productivity and establishes a clear and replicable order of operations.