---
The countdown has begun. No really, I am actually counting down to ProMat. I don't know about you, but I'm very excited to exhibit at a top 100 U.S. trade show in Chicago. I'm the Marketing Coordinator here at McCue Corporation and last year MODEX was the first trade show I planned for my company. The pre-show planning was stressful and at times overwhelming. However, pulling off a successful event was a truly exciting and rewarding experience. Throughout the show I made a number of great connections during networking events hosted by MHI. I learned about the industry sitting in on a few seminars and was able to explore a city I had never been to before. And after a long polar-vortex winter, spending a week in a warmer climate was certainly an added bonus.
---
A year later, I find myself and my co-workers geared up in anticipation for ProMat 2015. There will be hundreds of impressive exhibitors to meet and thousands of attendees to talk to. Our product line has been enhanced since MODEX and I can't wait to see the reaction of potential customers when they see what we have to offer. It makes all the hard work worth it!
The list of why this show is amazing just keeps growing. The conference is packed with thought leaders like Steve Wozniak, and there's even a comedy night featuring Frank Caliendo. Let's not forget Chicago is the best city for pizza! While these three points seem convincing enough on their own, there's so much more. That's why I put together a list explaining why ProMat 2015 is a must see event, because frankly I'm itching to share my excitement for this show, and pizza…I mean Chicago, with you.
1. Keynotes
There aren't many events out there where you get to see thought leaders from Google, Whole Foods Market, and Apple. I'm looking forward to hear about the future of technology from Apple Co-founder, Steve Wozniak. If you're interested in reading overview of each keynote you can read them on the ProMat site here.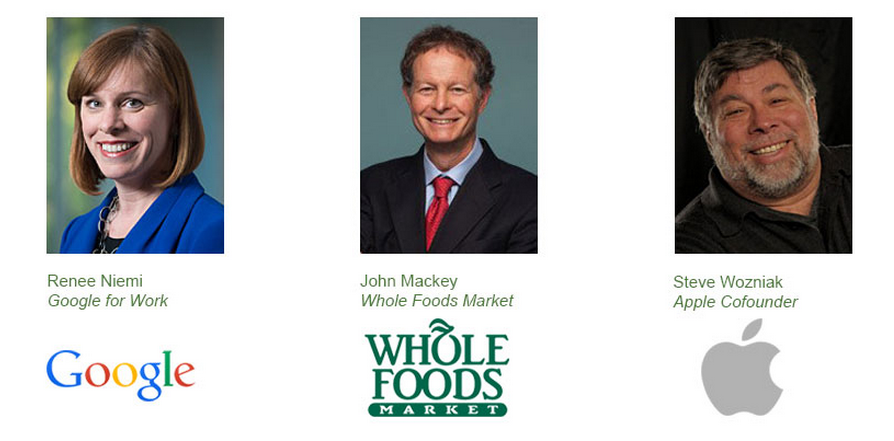 2. MHI 70th Anniversary Event, Frank Caliendo
MHI aims to please. For their 70th anniversary they're celebrating by throwing us a party where we get to enjoy appetizers and cocktails, network with colleagues, discuss business opportunities and our experiences at ProMat. Later in the evening we have the opportunity to attend a comedy show featuring comedian Frank Caliendo. Don't miss out— use this link to order your tickets today.

3. On-Floor Seminars
There will be over 100 educational seminars free to all attendees. You can customize your learning experience at the show, tailoring it to your specific business needs. The seminars consist of best practices, costs savings and sustainability to name a few. Oh and you can't forget about the most exciting seminar on the future of damage prevention featuring McCue President & Founder David McCue and Product Designer Tom Ustach. I know I'm biased but I promise it's a must see.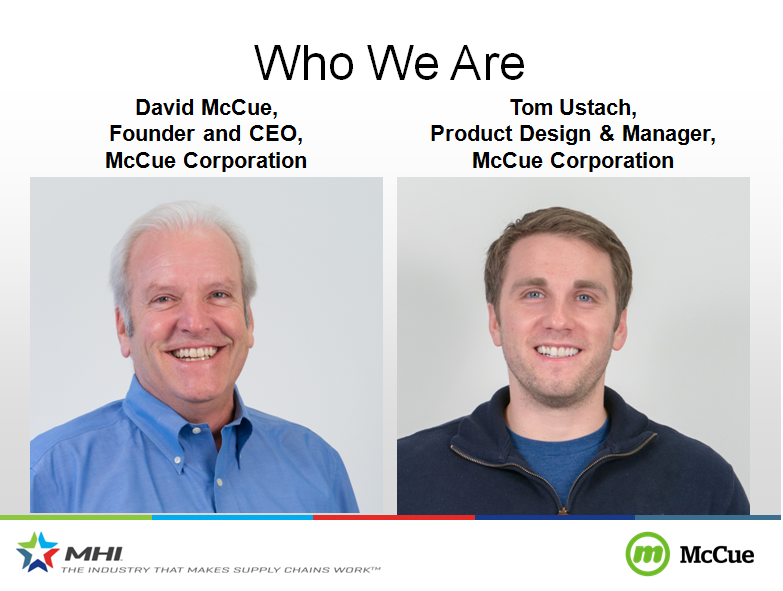 4. Innovation Award
An award will be given to exhibitors in two categories: Best New Innovation and Best Innovation of an Existing Product. Winners will be recognized at the 70th Anniversary event. There were almost 100 submissions for both of these awards, check out all of the contenders here. As finalists in 2014, we're looking forward to seeing this year's nominees and finalists.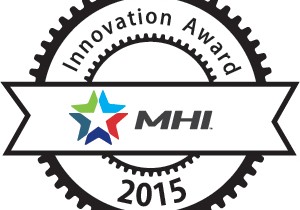 5. Workforce Summit
Find, train, retain. It sounds simple, but it's quite difficult in this industry. There is a huge amount of turnover and change within the existing workforce. To remedy this, MHI is hosting a workforce summit during ProMat focusing on how to develop the future workforce in material handling and logistics. It's a great opportunity to hear what leaders are doing already and how you can bring their successes into your own workforce.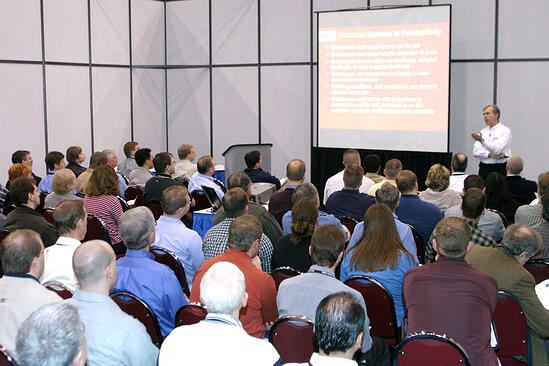 6. Top 100 U.S. Trade Show
ProMat was named to the prestigious Trade Show Executive Gold 100 Trade Shows list. A ranking based on trade show size, guest speakers, attendee count and content— ProMat landed in the elite category two years in a row. If it's ranked, you know it's the real deal.
7. Innovative Products & Solutions
You have problems, the industry has solutions. Sometimes it's hard to find these solutions. Well, look no further. There are over 800 exhibitors at ProMat this year waiting to solve all your problems, all in one room! You'll head back to the office after ProMat with more solutions to your problems then you ever thought possible.
If you're sick of injured employees, damaged goods, racking, fork trucks and other equipment you should swing by our booth #5019. We have just what you need. Check out our eBook, or take a sneak peek at a few of our products that will be featured at the show below.
8. Networking
If you're a young professional like me, there's a meet and greet during the show. This event is helpful with meeting others who are new to the industry and interacting with peers in a friendly, laid back environment. It's nice to have friends in the industry, to meet up with year to year at events or trade shows. Below is a picture of me and a few industry friends at MHI's ShowPro event in Atlanta this winter.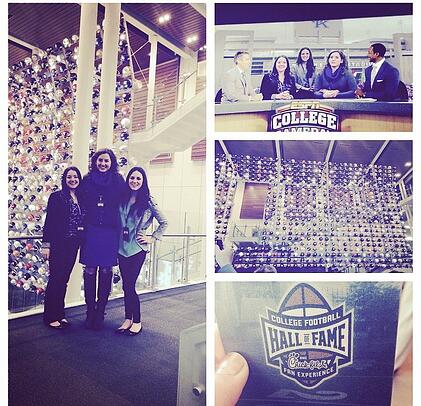 9. The City of Chicago
Chicago must be the coolest city ever, aside from Boston of course. Okay, that may be up to personal opinion, but you must admit the city sounds pretty amazing. Personally, this will be my first time in Chicago but based on what I've heard and read, this city has the potential to be one of my favorites. And yes, I'm thinking outside the fact that it has THE BEST PIZZA. From the Navy Pier and local cuisine, to the John Hancock and Willis Tower skyscrapers—the city seems full of excitement.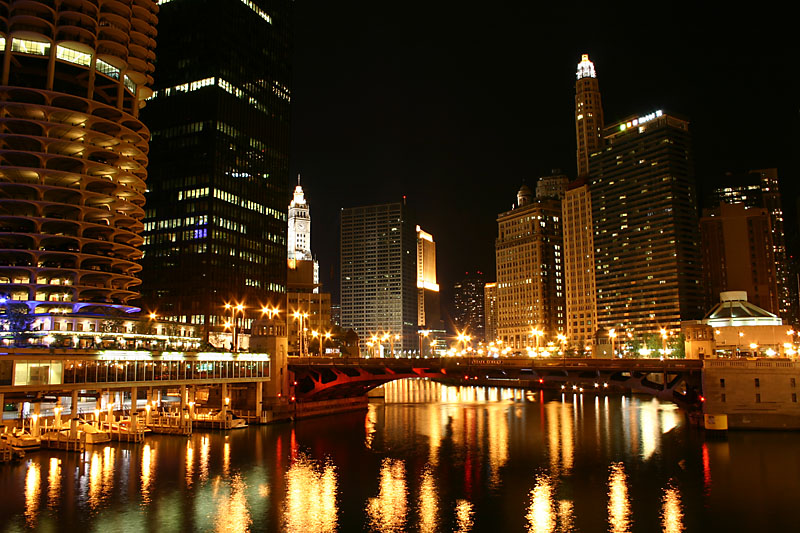 10. Pizza
Sorry, I just couldn't help myself. It needed its own bullet. I mean let's be honest, who doesn't love a good deep dish pizza?